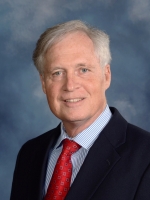 Rev. Bobby L. Huguley, Jr.
Minister of Music
(843) 756-7385 ext. 4
Bobby loves leading worship in the local church and mentoring worship leaders. A graduate of Clemson University and Southern Seminary, he and his wife Marsha have two children and six grandchildren and reside in Myrtle Beach. He enjoys spending time with the grandchildren, writing and composing, working in the yard, and all things Clemson.