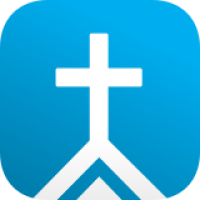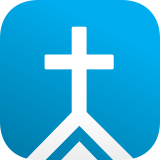 STAY CONNECTED!  -  Download The Church App
Text "Lorisfbc app" to 77977 and a link to install the Free Church App on your device will appear. It's easy! Just follow the instructions.
Please call the church office if you need assistance downloading the Church App.
There are a number of ways you can stay connected with Loris FBC even when in-person fellowship is not possible. Your Church App gives you the flexibility to communicate and engage with Loris FBC wherever you are.
This App is packed with so many helpful resources to help you stay connected:
You can access the Staff Directory, our Ministry Opportunities, Missions Involvement, and look up Scripture.
You can participate in the services with the sermon notes from Wednesday Bible Studies and Sunday Worship Services, along with a link to view the YouTube live-streaming video, and even add your own personal notes.
Connect live with online Sunday School Classes.
Connect to Right Now Media and watch a large variety of teaching videos.
Access the church calendar and sign up to receive important notifications.
You can securely tithe and view your giving history.
You can submit a prayer request, review the weekly bulletins, the worship schedule, current announcements, and events.
You can create your own personal bookmarks and downloads including audio.
All the Wednesday Bible Study Outlines can be reviewed, such as Through The Bible, 52 Bible Doctrines, Revelation Study, Daniel Study, 12 Marks of a Disciple, The Gospel in the Stars, etc.
Access many other resources such as Loris FBC YouTube videos (live streaming), Bible verse lookup, etc.
This and so much more are all at your fingertips on our CHURCH APP.
If you would like to give now you can click here.